Track your PR efforts
Measure and quantify your PR efforts. Now that your press release is out, you have to analyze and improve your performance. Track in real time the progress of your press release to refine your communication strategy.

http://pr.co/reports
---
Add your clippings
Track and measure earned media. Collect links to articles about your brand or company in your newsroom. It's easy with the clippings bookmarklet which you can add to your bookmarks bar. We provide a screenshot of your links and docs to let you archive your earned media in one place. See how adding a clipping works in this video.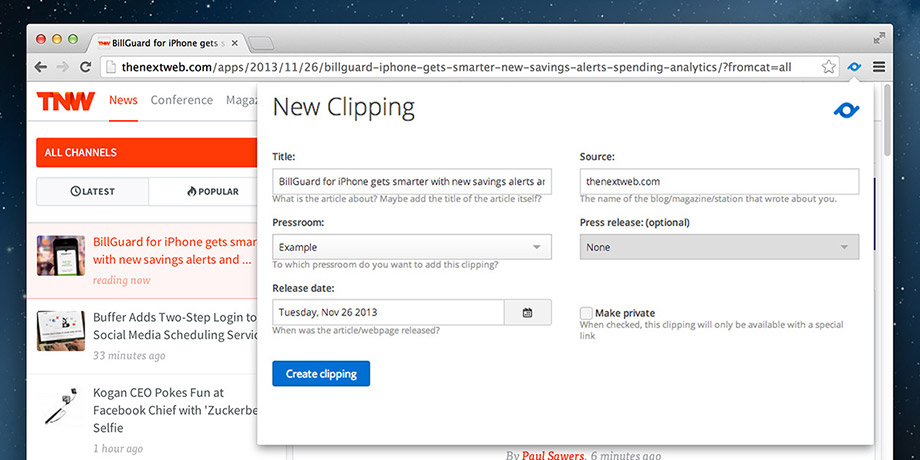 Get real time analytics
Track and measure what your campaign is doing. Our analytics allow you to measure in real time: delivery rate, open rate, clicks, and the rate of unsubscribes. Collect useful data to find key media contacts and improve your communication.
Connect to Google Analytics
If you want to get even more data out of your press releases, you can integrate your Google Analytics account in a few steps. Unleash the full power of Google Analytics! Here is a quick tutorial.
---
Now you know what pr.co is about! Start you 14-day free trial now.
Start your 14 day free trial
By clicking the "Start free trial" button I acknowledge I have read and agree to the Terms of Service and Privacy Policy.